Setting up Dial-up Networking


Setting up Dial-up Networking, proceed as follows:

1. Click Start, Programs, Accessories, Dial-Up Networking (or double click My Computer and click Dial-Up Networking) follows:





2. Double click icon Make New Connetion.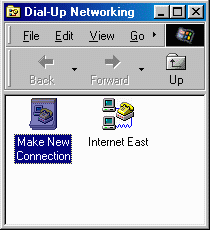 3. Type name of Connection in the blank, example INE.
4. Click Icon (Next)





5. Insert information following.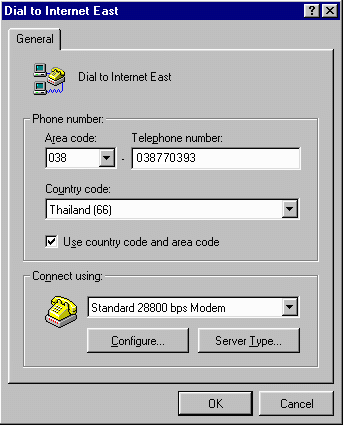 6. Click Finish, the new connection is created.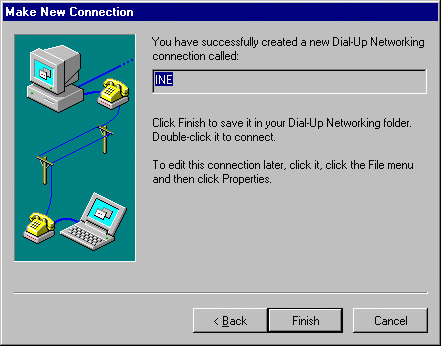 7. lick right of mount at the new connection , choose Properties and choose Server Types.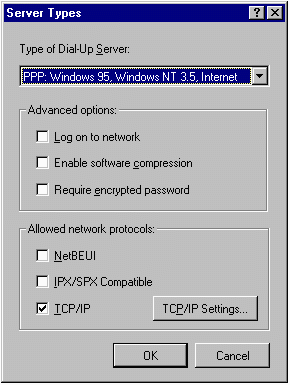 8. In Advanced options uncheck all option

9. Allow network protocol option choose TCP/IP.

10. Click TCP/IP Settings and set it is Server Assigned IP address, and Server assigned name server choose Use IP header compression and
Use default gateway on remote network.